Tree Maintenance Safety Procedures
If you're looking for a professional partner to prune, trim, or maintain your trees, you want to be sure that the company you ultimately decide on is utilizing all necessary safety practices. Working with a safe partner that does things by the book might require a bit of extra investment, but is well worth the added level of safety for you, your family, and your property. In addition, nobody likes to deal with a project that becomes delayed due to an accident or injury.
When you hire our company to provide you with tree maintenance, trimming, and pruning, you can be confident that we will utilize all safety practices available to us. Here are just some of the measures that we take during every project.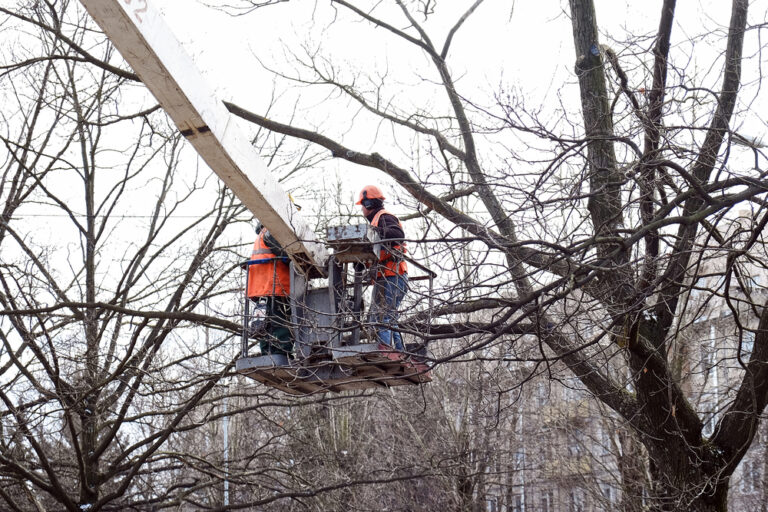 Without the proper gear, no professional can have hope at doing the job safely. Before we begin on a project, we ensure that we have all of the necessary equipment not only to provide personal protection to our staff but also any equipment that is necessary to protect your property.
This includes equipment for the job, protective equipment such as helmets, and anything else we need to complete the job. By dedicating ourselves to having the proper equipment, we protect our workers and your property. We observe all necessary safety practices when using our equipment.
The gear that we utilize can be very effective for trimming and maintaining trees on your property, but not if it isn't being used correctly. We commit ourselves to being masters of our craft–and that includes using our gear correctly and honoring safety practices while using it.
Our staff members are highly trained and highly experienced to help them gain the expertise that they need to complete the job right the first time. We frequently train our crew members on the gear that we use and ensure all up-to-date safety practices are followed.
Working with us will never be an "on the fly" situation. We believe in the power of planning and organization and that is how we are able to replicate our success time after time. Our team always comes into every situation with a plan and the ability to execute. In addition to safety practices, this puts our team and your family in the safest situation possible.
With a hectic life and crazy schedule, you just can't afford to have a disorganized job site taking over your property. Whenever we commit to working on a tree trimming or maintenance project, we establish a working perimeter that will ensure you can still function and go on with your life while we complete the work. This also ensures the safety of everyone involved and reduces the chances of property damage. Safety practices within the area are always observed.
Hire the Safest Tree Removal Service in Maryland
Call Mike's Tree Removal Service! Our licensed arborists and qualified technicians are here to help. We can evaluate the trees on your property and determine if any of them are hazardous. And we provide high-risk tree removal services so you don't have to worry about danger to your family or property.
Has your property been damaged by a storm? We also provide storm damage restoration services.