Inclement weather can do a lot of damage to your property. A bad storm can cause a tree to fall on your house, damaging your roof, gutters, and shingles. Snow and ice accumulation on tree branches can become so heavy that they break, destroying parts of your home and landscaping. What can you do? Call Mike's Tree Removal Service! We can remove fallen trees and provide storm restoration services quickly and safely.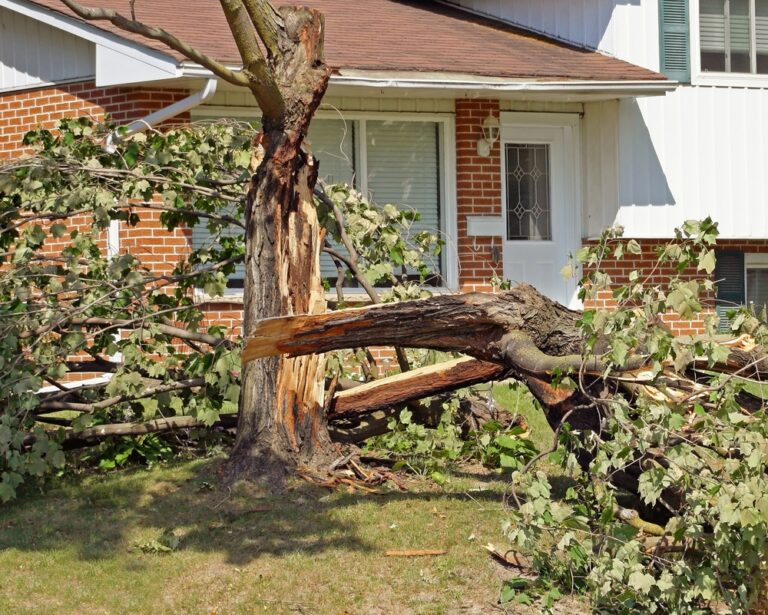 What to do if a Tree Falls on Your Home
Immediately evacuate. Call emergency services if you can't find a safe way to leave your house.
Look out for downed power lines. Call the police and power company as soon as you notice any fallen power lines. And don't try and clean up debris on your own.
Contact your insurance company. Describe the damage, ask about your coverage, and take pictures.
Reach out to a storm damage restoration company. A team of professionals can restore your house to a safe condition so you can return home as soon as possible.
How to Prevent Storm Damage
Although you can't protect your home from all the effects of inclement weather, there are some preventative measures you can take.
A qualified arborist can inspect your trees and property ahead of time to determine if any trees are predisposed to fail. And weaker trees can be pruned, stabilized, or removed before the stormy season begins.
Clean up your home and property with Mike's Tree Service! Our qualified teams provide fast and thorough storm damage restoration services.
Do you need utility line clean up services? Mike's Tree Service can help!