What Does Land Clearing Entail?
When you begin any construction project, the project starts with land clearing. But what happens during this crucial step? Read more to find out everything you need to know about this process, whether it's for an outdoor pool, a home, or a commercial building.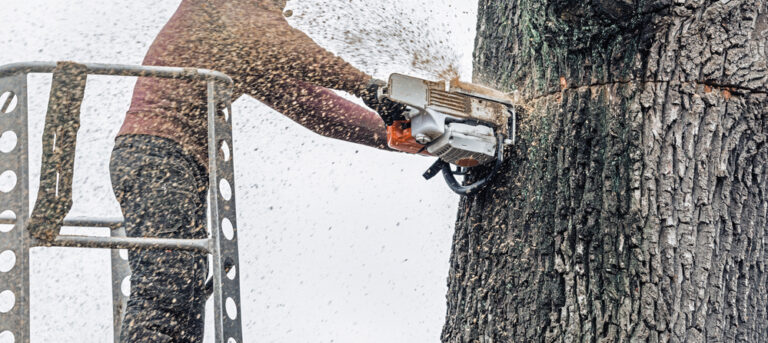 What is the Process for Land Clearing?
The process involves a few key steps that professionals complete in a general order for every project. However, the process can be affected by:
The type of building (inclusion of basements, etc.)

The type of vegetation on the land

Any demolition services required
You might have trees on your property that are growing too close to power lines. Or maybe the branches of a tree are leaning on your roof or gutters. Tree roots may be disrupting pipes or foundations. So how can you minimize the risks?
This step involves analyzing the land and the blueprints to set a plan for what needs to be accomplished. At this step, you will find out details like how much time the work will take.
Step 2: Vegetation and Rocks
This is where the team scrubs the space of any trees, bushes, large rocks, and even tree roots that could cause problems with construction. It is important to remove roots and the trees to prevent structural damage later.
This step depends heavily on the landscape that you are building on. It includes:
Erosion prevention

Drainage control

Well installation

Septic system installation

Digging any basements

Demolishing foundations or other buildings on the property

Creating access roads and connection to utilities
This means that the grading process can be much longer for some projects than others. If you are looking into clearing services, you will want to use data about the project to make your deadline estimations accurate for this step.
You might not have a reliable estimate in your head for what these services can cost you. That's because of the high variability depending on what exactly you need to be done. So how much is it going to cost?
A general rule of thumb for grading is $1-2/sq ft. Here are some other considerations:
Wooded lot: Price will depend on the size and type of trees

Brush: $200/acre for thick brush

Labor costs: $100-250 for a few acres

Remember equipment fees can add $100/hour to your job

New land survey: Could cost $500 if out of date
The more you know about your land ahead of time, the more accurate your cost estimate will be before land clearing.
Not for all properties. If you need a foundation built or a basement dug, excavation will be necessary. It can also be necessary for areas that you hope to use for commercial crops, a pasture, or even a garden.
One thing to consider with excavation is erosion control. Generally, excavation costs a few thousand dollars regardless of the project.
Do You Need Lot Clearing Services?
Work with a team that knows the industry and the trade of land clearing inside out. We deliver the best cutting edge processes to speed up and cut costs on beautiful building projects from the start.
Do you need land clearing services in Brandywine?